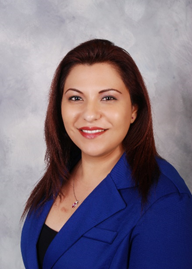 That story begins with my mom and dad, a pair of Mexican immigrants who worked incredibly hard to establish a life for our family in the United States. My dad ran his own gardening business, eventually earning a position as a landscaper at UCLA, and later as a mechanic at UCR. He wasn't content to stay in one job; he always wanted to do better. It wasn't easy: I remember him studying for hours on end to advance his career, even going to night school to earn certificates. On top of that, I witnessed him and Mom learning English over the years—another way they dedicated themselves to improving every single day.
My parents bought their first home when we moved to Ontario, California in 1992. When I was in college, my dad asked me to help him refinance that house, since he didn't quite understand the process. Admittedly, I didn't understand it much either, but he had done so much for me in my life that I was happy to help.
I enrolled in a course called California Real Estate Principles, so I would have a better grasp on the process of refinancing. I ended up acing that class, and the professor recommended I take the state real estate exam and earn my sales license. At the time, I was studying to be a teacher, working for Ontario-Montclair School District and picking up evening shifts at Rite-Aid. I still decided to take the exam and passed it on my first try.
When I mentioned to my boss at Rite-Aid that I had received my license, she said "Great! I just fired my Realtor. Now, you can help me find a house!" She even changed my hours to free up my weekend so I could take her house-hunting. We found her a home that very weekend!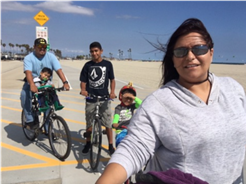 I phoned my broker to help me with the paperwork, since it was still my first day on the job; and from that moment on, I knew I was on the right path! It all started with my dad asking a simple question, but with the support of my family and friends, it blossomed into an immensely rewarding career.
Ever since then, I've made it a priority to go above and beyond for those I work with. I've taken a lot of additional classes to benefit my clients: my paralegal degree from Westwood College allows me to help them with estate planning and provide some extra security, while my mortgage license lets me help them find out if they qualify for a loan.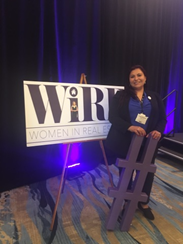 I'm also a notary public, which means I can give my clients homestead upon closing, so they will never be forced to sell their homes to pay off debt. Finally, I recently earned my SRES designation, so I can better assist seniors with their unique real estate needs.
Above all, I want people to know that I'm here to help them, just like I was there to help my dad more than fifteen years ago. My parents achieved their American Dream of homeownership, and I can help you do the same!
I would love to lend my knowledge and experience to helping you with your real estate needs, but I don't expect your business simply because of our relationship. I hope that you'll take the time to interview me to see if I might be the best agent for you.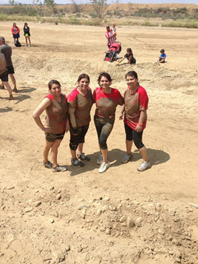 Buying or selling real estate is an enormously important transaction, and the representation you receive from your agent can have a significant impact on your results.
It is important for you to choose the person who will do the best job for you and who you feel is the right fit for your particular needs. I've worked hard as a professional so that I can provide the highest level of service. If you decide you'd like me to represent you as your agent, I promise to work diligently to exceed your expectations.
Thank you for taking the time to learn about me. When you or someone you know needs a real estate agent, I hope you'll give me the opportunity to interview for the job and demonstrate my services.
Sincerely,



Sonia Alvarado
REALTOR®
CalBRE #01355452
(909) 560-1258
SoniaAlvarado.Realtor@gmail.com